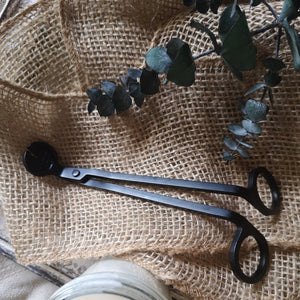 Our wick trimmers make this task easy and create a nice clean cut that properly maintains the wick. Here's how to properly use a wick trimmer:


Place the bottom of the trimmer flush with the surface of the candle.
Rock the trimmer back so that the "elbow" now rests on the surface of the candle.
Ensure that your trimmer is at a 45-degree angle to get the proper wick length. This will prevent the wick from being cut too short, causing the candle to burn improperly.
Bring the two handles together to trim the wick. Discard the remnant wick before lighting.